Milan Nestarec - Forks & Knives White - 2020 - regio Moravia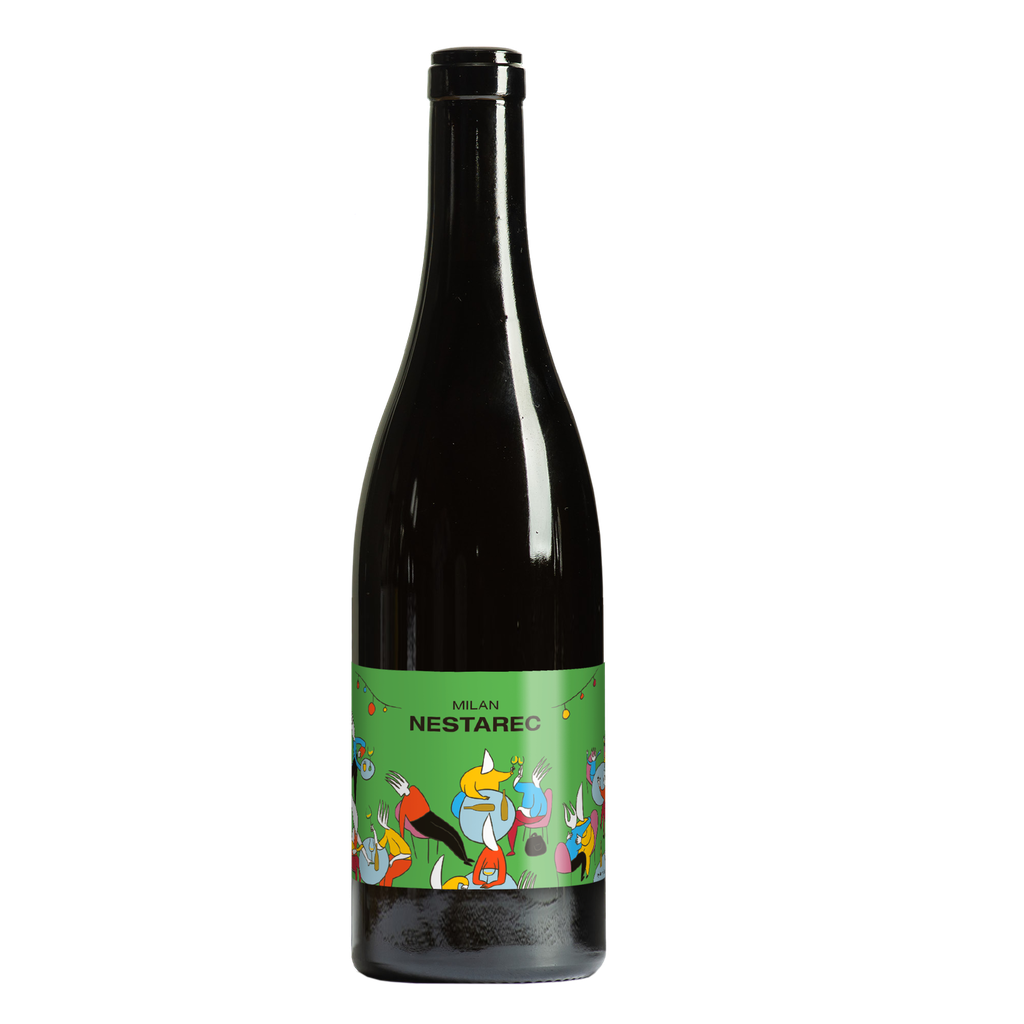 Milan Nestarec - Forks & Knives White - 2020 - regio Moravia
Dance me to the end of wine

The current 2020 vintage brings an important shift to these wines. Personally, I call it Forks 4.0 and I'm glad I decided to focus on the essential all while dotting them with a bigger mission than before. Gone are all the aromatic varietals, carbonics, macerations, searched-for expression. Don't get me wrong, I still love all the past vintages of Forks, they all hold an important place in the evolution of this wine. But the Forks I want to make now should be more of a "village wine" in the best sense of the word.

In a way, these wines are more important than the White Labels: it's my vision of a traditional, balanced and rich wine from my village. Or rather villageS, as the red comes from Moravský Žižkov and its richer clay soils, while the white reflects the more ethereal Bílovice loess. A great introduction to our area and great value for money, given the vineyards we use here – all at least 25 years old and even some of our top-notch sites.

Grape-wise, we're talking Gruner Veltliner, Welschriesling and Neuburger. Each variety processed separately, a bit of skin-contact overnight (just to make the enzymes soften up the skins) and very gentle pressing the day after. Fermentation in Gamba + Stockinger 3000L barrels. No noise, no unnecessary bells and whistles, just purity and a lot of patience, until bottling in late summer 2022. No sulfur added, no fining, no filtration. The normal way.

The story behind the F&K line.

The role that wine used to play in my country always pissed me off: not an essential part of almost any meal like elsewhere, but rather a binge drink afterwards / a treat for special occasions. For me & my family, wine is like food, something that should be on your table every day. Our bread and butter (literally).

This is the kind of wine I wanna make: affordable, everyday, friendly stuff. Not something for the upper class, not something you need to swirl your glass and head around, talking about viscosity or minerality for ages (no offense, but jeez do I hate this word). My wine is for drinking, not for flashing posh terms. And the Forks & Knives range is a perfect embodiment of this.

The F&K range started with the 2014 vintage. I met Fleur Godard, my French importer, in Cologne, along with Justine Saint Lo, a wonderful illustrator who also happens to be the sister of Francois Saint Lo, a great Loire Valley winemaker. Back in my cellar, when tasting the then nearly-born wine, we had a revelation: it was fate that decided Justine should make the labels, which I've kept ever since – I love their power to communicate the easy "everyday wine for any meal & table" vibe that this wine is all about.