Milan Nestarec - Gin Tonic -2019 - Stará Hora Field Blend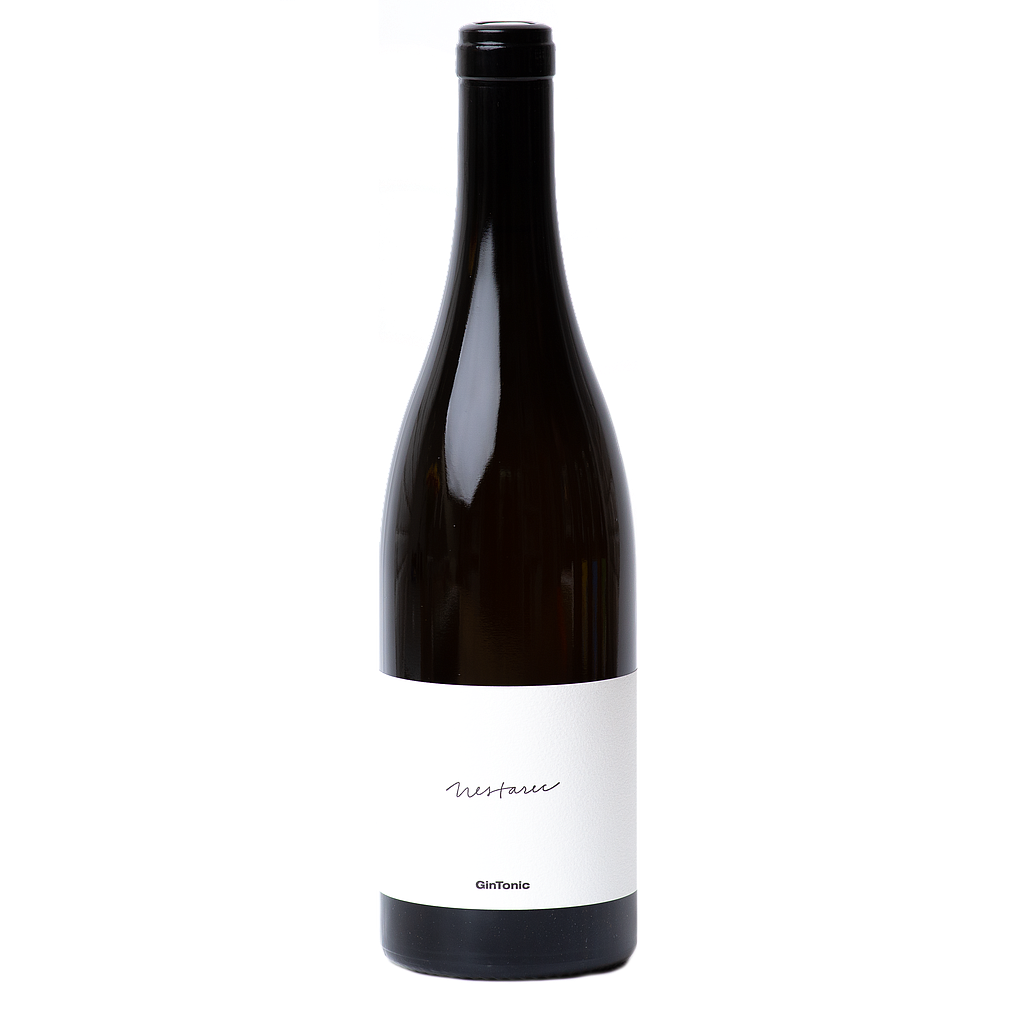 Milan Nestarec - Gin Tonic -2019 - Stará Hora Field Blend
My essay on energy in the bottle, written in 750 liquid words

I'm not much of a cocktail drinker, so I had to make a G&T of my own… And it become one of our signature wines. When the 2015 juice (our first edition of this wine) was fermenting, its aroma was super reminiscent of juniper berries and its slightly bitter aftertaste of tonic water. As a result, 1) everybody in the winery was constantly tasting it on barrel (I was afraid if there would even be some wine left for the outside world) 2) it earned "GinTonic" as a working title scribbled on the barrel–a name that has stuck with it ever since.

I remember a time when winemakers in our village used to say "if you don't have sauvignon blanc in your cellar, you ain't no winemaker" because everybody was trying to make a hardcore "nettle-y" wine from unripe pyrazine grapes, in order to wow visitors with an intensely aromatic white similar to the then-popular New World Savvys. All this at the expense of taste because–obviously–the prematurely picked grapes turned into wines that were quite... rickety. But I wanted something else, something rich and flavoursome. Like whole milk, straight from the cow.

And since I feel that this is the way to go, starting in 2018, all the White Label wines are field blends from old vines grown on a single vineyard (or two neighboring plots). We chose our top sites to endow the wines with maximum longevity & genius loci. In the case of GT, we're talking two tiny plots with old vines on the loess/chernozem soil of Stará Hora: a 1980s Sauvignon Blanc & Riesling and a 45-year-old Pinot Blanc. I really enjoy how this variety works on our soils, and appreciate its team spirit, always down for fun.

The 2019 vintage also hails from this unique micro-plot. Due to the ageing of the vines and the higher sensitivity of Sauvignon, Riesling gradually prevails both in the vineyard and in the cuvée, which, imo, suits the wine extremely well. It adds to its clear structure, sparkle and ageing potential. At the same time, it keeps the vineyard character, the typical G&T 'full-fat' and depth. A true balance, wine full of finesse, energy and joy.

The story behind the White Label

I'm 200% positive that the most important thing is the person who makes the wine. It's not about a varietal, or a famous village in a famous region - because even those wines can get the bad karma of being massacred in the cellar. It's all about the name on the bottle. A name you can trust, because you know how the winemaker works and that it's a style you enjoy. Hence the Nestarec white label, with my signature on it. (A tad prettier than IRL because my usual scribble is unreadable.) Together with Tereza, my graphic designer, we started taking out elements that weren't essential - until only "Nestarec" and the name of the wine remained. A purist approach to both what's in the bottle and on it. Because, as they say, perfection is achieved not when there is nothing more to add, but when there is nothing left to take away.

I don't wanna look like a natural-born sage - it took me some time to get there. My journey, like many others, has been paved with gold engravings and curlicues, like on a fancy tombstone. "Nestarec, a wine for funerals", as a friend of mine dubbed it back then. Oops. But I remember that period fondly - it's a part of my evolution. No regrets, like in that famous Edith Piaf song.