Milan Nestarec - TRBLMKR - 2019 - Slovenské Field Blend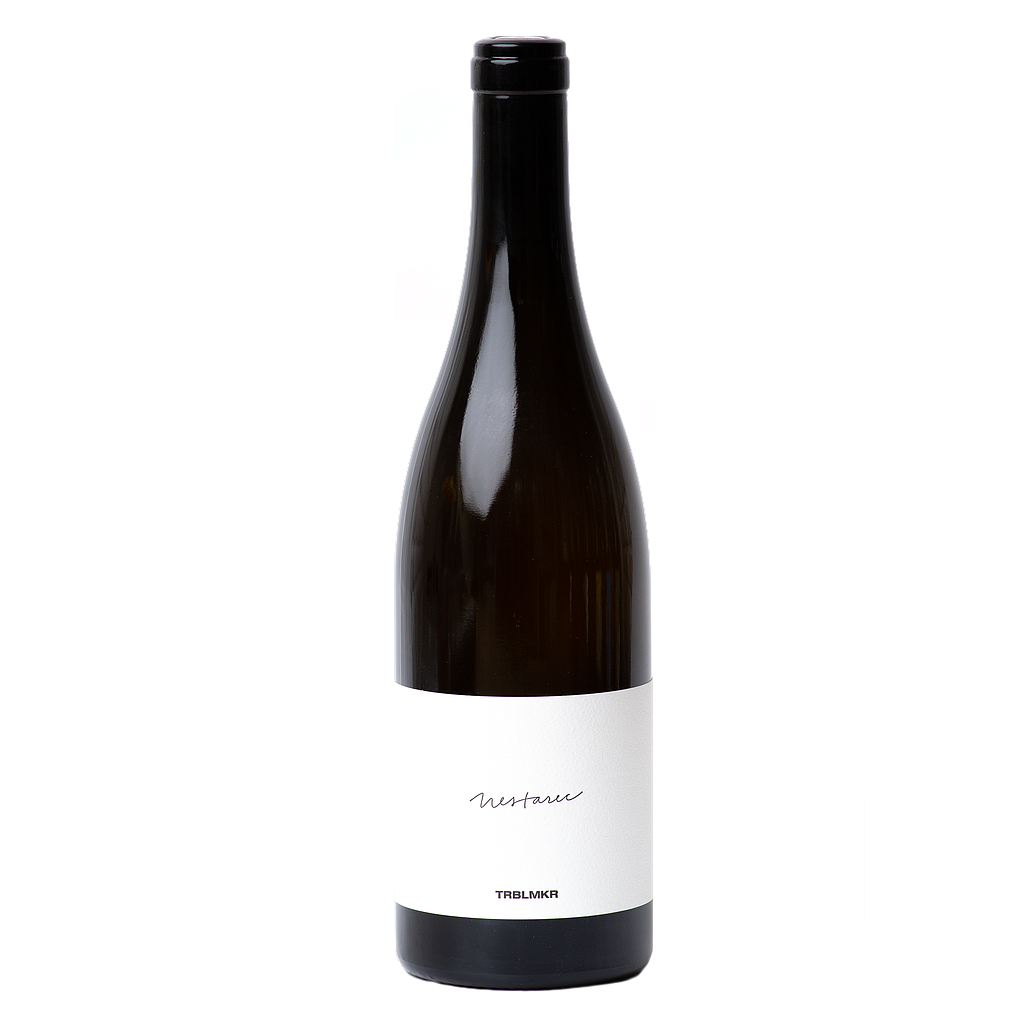 Milan Nestarec - TRBLMKR - 2019 - Slovenské Field Blend
Always be yourself, unless you can be a troublemaker. Then always be a troublemaker.

2018 is again a fieldblend from our flagship Slovenské vineyard with the typical Bílovice loess. There's my beloved Neuburger, supported by improbable field blend including Malvasia, red and even some table grapes that we densified the vineyard with because I remember Chasselas (Chrupka in Czech) being always part of the local vineyards when I was a kid. It was quite a sunny, warm year here in Moravia - the earliest harvest that not just I, but also my father and grandfather remember. We started on August 15th and by mid-September, game over. Thank g-d we managed to take everything into the cellar this quickly, helped by up to 60 pickers sometimes, strategically deployed over different plots–the harvest often feels like waging a battle, lol. A victorious one, luckily: the wines are well rested after more than 2 years spent on lees in big oak vats, balanced between the vintage's generosity and the signature Nestarec energy and acidic grip.

In contrast, 2019 was a beautifully balanced, slow and normal vintage, allowing us to focus on the detail and thus further deepening my long-standing mission to find the true identity of Neuburg from this vineyard. Dedicate enough time and space to this troublemaker, it's worth it.

The story behind the White Label

I'm 200% positive that the most important thing is the person who makes the wine. It's not about a varietal, or a famous village in a famous region - because even those wines can get the bad karma of being massacred in the cellar. It's all about the name on the bottle. A name you can trust, because you know how the winemaker works and that it's a style you enjoy. Hence the Nestarec white label, with my signature on it. (A tad prettier than IRL because my usual scribble is unreadable.) Together with Tereza, my graphic designer, we started taking out elements that weren't essential - until only "Nestarec" and the name of the wine remained. A purist approach to both what's in the bottle and on it. Because, as they say, perfection is achieved not when there is nothing more to add, but when there is nothing left to take away.

I don't wanna look like a natural born sage - it took me some time to get there. My journey, like many others, has been paved with gold engravings and curlicues, like on a fancy tombstone. "Nestarec, a wine for funerals", as a friend of mine dubbed it back then. Oops. But I remember that period fondly - it's a part of my evolution. No regrets, like in that famous Edith Piaf song.