YS5005 - Yoigokochi - Yuzu - 7% - 180cl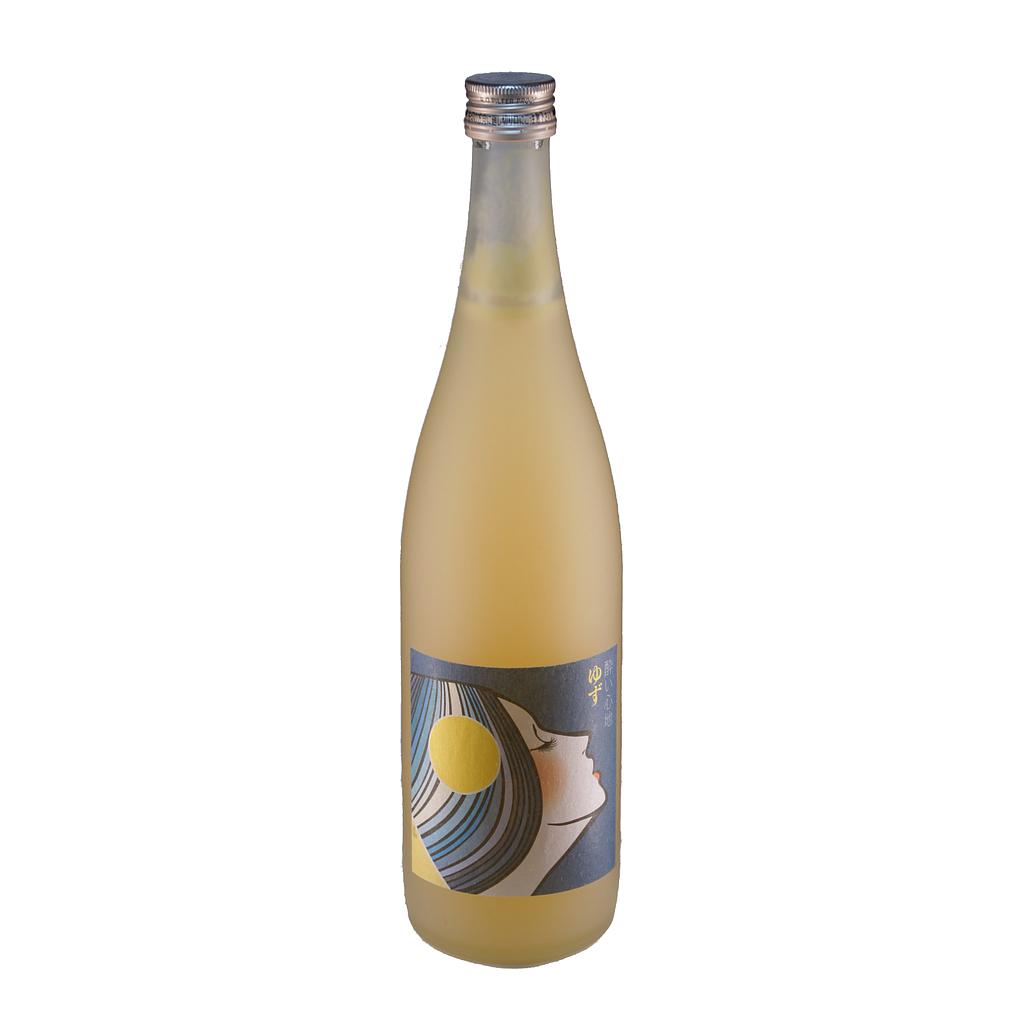 YS5005 - Yoigokochi - Yuzu - 7% - 180cl
Name: Yoigokochi Yuzu

Brewery: Miyakobijin Shuzō
Location: Hyōgo Prefecture
Category: Infused sake

Bottle size: 720ml
Ingredients: Sake (rice, water, kōji, yeast), pure yuzu juice, sugar
Serving temperature: Cold
Storage: Dark & cool



Originally from central China and Tibet, yuzu is a citrus that was introduced to Japan during the Tang Dynasty rule (618-907). These days it is strongly associated with Japanese cuisine where both the juice and rind are used as seasonings on their own, the way lemon would be used in western cuisine. It also forms the base for various combined condiments such as yuzugoshō (a paste made of yuzu peel, salt and chilli peppers) and ponzu (yuzu juice mixed with soy sauce, sugar and dashi).

Pressed yuzu juice, sometimes referred to as yuzu vinegar, is highly acidic, aromatic and refreshing, and It contains three times more vitamin C than lemons. The trees take many years to bear fruit and as the fruit is very small and harvesting is difficult, the raw juice is not a cheap product.

Yuzushu is made by mixing yuzu juice, sake and sugar, but the drink in this bottle is different than most. Based on a prolonged experimentation in order to arrive at the perfect formula, Yoigokochi Yuzu is based on freshly pressed, completely unfiltered and additive-free yuzu juice, mixed with Miyakobijin's top quality extra dry yamahai junmaishu (slow-brew pure sake), and relatively little sugar. The Yuzu juice content is very high and the proof of its being completely natural will come in the form of some oil and pulp remnants forming at the top of the bottle. Shake before pouring.

Yoigokochi Yuzu was especially designed by Yoigokochi Sake Importers to coincide with its 10th anniversary in 2018, and it is only available in countries provided by the company, not in Japan.

Yuzushu is delightful and refreshing served straight, on the rocks, with a splash of seltzer or as a cocktail ingredient.

Miyakobijin Shuzō
Miyakobijin Shuzō is located on Awajishima (Awaji Island), a place referred to in ancient Japanese texts as a land of abundance. Tōji (master brewer) Yamauchi Kunihiro excels in making sake that brings out ricey earthy tones, which give his sake great depth and complexity.